JUVE Handbook 2018/2019 featuring countless appraisals of the law firm Kantenwein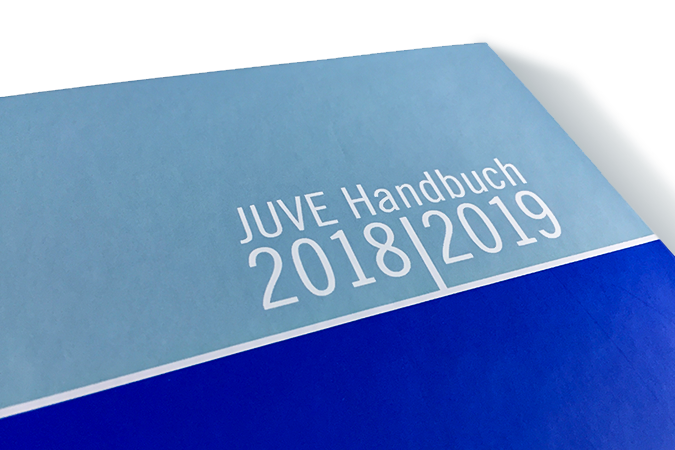 In the new JUVE Handbook 2018/2019, our law firm is once again represented across numerous awards and distinctions in various categories. The extensive expansion of our firm to include the field of criminal tax law was also immediately noticeable in 2018: since being joined by Dr Spatscheck and his team in April of this year, the firm has become a noteworthy name in the field of criminal tax law.
We are also delighted with the recognition we have received in the legal fields of "dispute resolution" and "succession/wealth/foundations".
The JUVE German Commercial Law Firms Handbook is regarded as a reference work for the German lawyer market. It is based on extensive research conducted by the independent editorial staff among law firms, company officials, representatives from the authorities and those employed in the judiciary and academia.